>> Saturday, December 4, 2010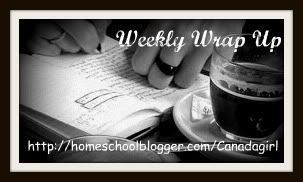 On the Heart and Mind:

I am feeling like I am being led out in the wilderness spiritually. I guess I need to learn to lean on the Lord extra hard. I have felt this before and ran from it but this time I think I will follow and grow where the Lord wants me to grow. I have said this before but I will say it again...I am thankful for my like minded SS'sIC for my support in this journey. It makes the road seem a little less hard.


On another note I am letting you all know that I am now going to be blogging here from now on. It has been something that I have been flip flopping back and forth on for a long time now. And I have now decided I need to be here. I hope you like my new template that my friend Tamara made. I know I need to update the pictures on the header but that will come when my DIL ( daughter in love) Essie helps me take some new ones. She is a AMAZING photographer. I am also hoping to get 2 to 3 posts a week. I am trying to get out of my blogging slump.


On the Home Front:

This week we have been doing a lot of just settling into our lessons and having fun in the snow. The boys have there tobogganing run made and Luke has gone on his first day of snowboarding today. I got my laptop back when my brother and mom visited. But the two other computers are down. ((sigh)) So that makes computer time a bit more challenging. Oh, Philip and Essie started work up at the ski hill today and that we are thankful for.


Learning and Life:

This year we are spending a lot of time in Language Arts. We have started using "Writing Strands" along with our other lessons. So far so good. I a hoping once we are done with book 2 and 3 then I will have Noah use "Wordsmith Apprentice". We are just loving the book " A Circle of Silver" by Maxine Trottier.


Plus this last week we are reading out loud from "A Family Guide to the Biblical Holidays" by Robin Sampson and Linda Pierce while we light the Hanukkah candles


. I learned a lot about Hanukkah and the history. It was very enriching. We enjoyed jelly doughnuts during our readings. (deep fried foods is a connection to the oil that burned for the 8 days. Soon we will be making latkas one night and rosette cookies another night. *grin*)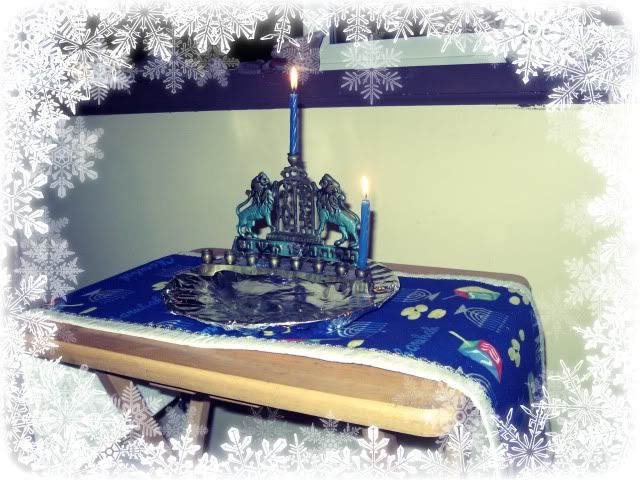 My Craft Corner:
I haven't been knitting as much this week but I am knitting a scarf for the local charity. I am hoping to finish my Shalom cardigan maybe this week. ((happy dance)). My goal this winter i s to bust my stash. I am finding ways to use up all the odds and ends I have plus I found some yarn I bought to make me a sweater and I hope to start tackling that soon. I still need to tie in the loose strands ( my least favorite job.) So I am going to post pics here this week.
In The Kitchen:
Last week I made rosehip syrup for the first time and I hope to make more this week end. Plus last night for the first time I made cake doughnuts. My kids loved them so I think that means they were a winner recipe. Nicolas my youngest pulled out my purple cookbook that I hand write all our favorite recipes in and wants me to add it. That must mean it is a two thumbs up recipe. I am hoping to share both of these on the Friday Farmgirls meme.
On My Night Stand:
I feel at this time I am to put aside my other books (other than the Bible) to read ...
-"The Prayer That Changes Everything...The Hidden Power Of Praising God" by... Stormie Omartian
-"Those Who Trust The Lord Shall Not Be Disappointed " by... Peggy Joyce Ruth.
If you would like to join me in this meme, just write up your weekly summery , using mine or your own catogories. Then sign the Mr. Linky below I'd love to ready your Weekly Wrap Up summaries too. I hope to post mine each Saturday. This meme is a great way to be encouraged and encourage others in our journey of homeschooling.