>> Friday, February 4, 2011
Today in my Farm Girls @Heart post I want to share how I have discovered the love of Doodle Stitching. In years past I use to cross-stitch but now I have found with all the things this homeschool mama has to do. The mental power to do cross-stitching is to much. I like needlework that is more freeing and forgiving. I like how the author encourages you to carry on and create your own designs. I hope this coming year to spend some time each week just...doodling. And I hope to be able to create some of my own doodles. I love crafts that I can just play with colour and shapes and only the sky is the limit.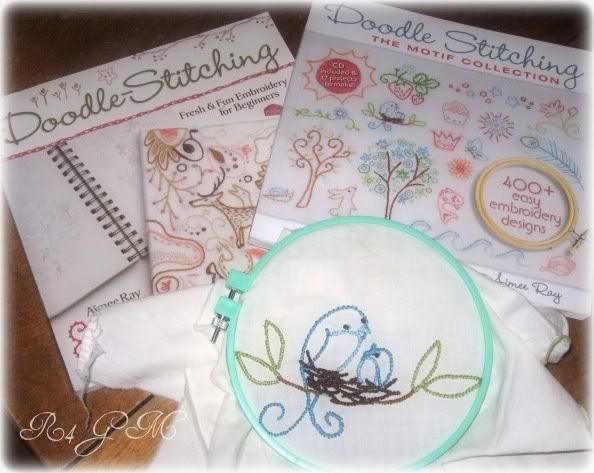 I also have been knitting a shawl for a charity. I hope in the next week or so this will be done. I have done a lot of complex designs but sometimes a very simple one will stump me, lol. The middle yarn overs that create the lacy holes sometimes will move to one side or the other. Not what I want. I have to be very careful this doesn't happen. I don't know if you can see it very well but I made a beaded stitch marker. I hope to be making some to put in a Etsy store. Trying to find a way to sell my crafts and not have to leave the home to do it.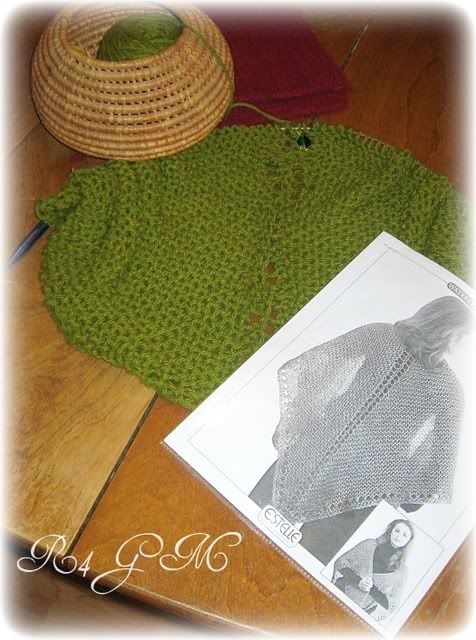 ( To read other Farm Girls @Heart and/or join in on the fun go visit my friend Lori's blog by clicking on the graphic)