>> Saturday, January 15, 2011
This last week was a winter wonderland in the beginning and then it warmed up and the rains washed some of it away. I am a Pacific Northwest raised gal and the novelty of snow has never left. I much prefer snow over rain in the winter. I love how it brightens up everything and makes it all new. I can see how the analogy of when we are forgiven that our sins are washed away and it is as white as snow. No blemishes all is perfect and beautiful. It really does look like new beginnings after a good snow.
This is a picture from our front door looking up to our neighbors barn. The border of our property is just beyond the lilac bush that the two bird feeders hang on. I never get tired of looking at that barn. It was a barn that was built by the original owners of the land before it was sub divided and sold. Where our house is is where the old log cabin was. Being up here on this mountain top feels like a world removed and in itself. And sometimes it feels like times stands still. I hope you enjoy some of the fun I had with my camera and also editing them on a free photo editing site...
Picnik.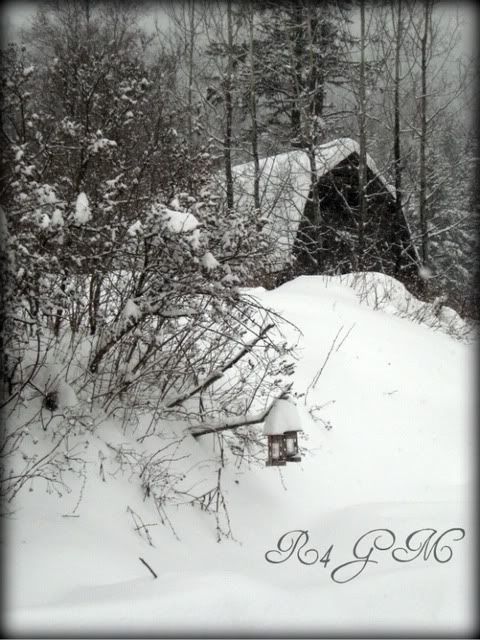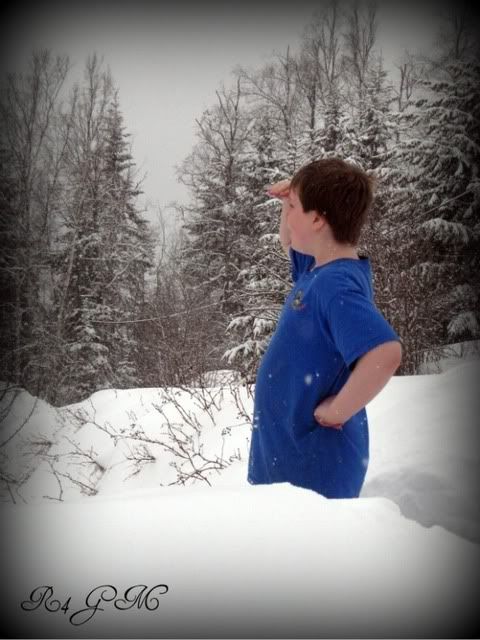 It is a bit misleading because it is a bit bigger than what it seems. The house is set into the hill and there is a walk in basement level.