>> Tuesday, March 1, 2011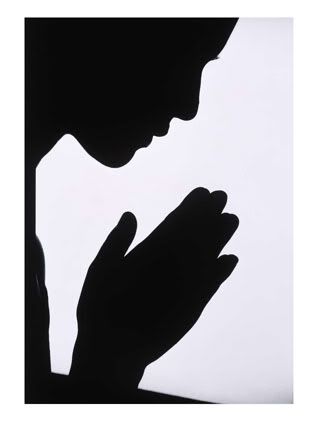 I want to share where God is humbling and growing me right now. Please know this post is not to glorify me but to glorify HIM. Please do not take this as "a look at me moment" but it is a I want to share what the Lord is doing post. Please know this post is given from a very humbled spirit and I hope it will inspire someone if the Lord wants it to.
I have heard about fasting over the years and I had only tried once and totally failed before the day was out. I had tried to not have coffee for a period of time and the flesh was very weak but the spirit was willing. ( this was before I had given up coffee for good) Now some years later I have been needing a time of deep renewal in my relationship with the Lord. Because I know He is working things out in me so I felt a deep pulling inside to try fasting again. I thought very seriously about what I would fast from and because of my blood sugar issues I was very leery of fasting from food. Then I had heard about the
Daniel Fast
but for me to give up meat was not much of a sacrifice but I may still try this in the future. But in the sermon I heard on fasting recently the pastor mentioned that even a
fast from the internet
could be a fast. That struck a chord in my spirit and knew that was what I needed at this time.
Christian Fasting - Focus Deeper on God
Christian fasting isn't some kind of a "work" that's commanded by Christ or required by Scripture. However, that doesn't mean that fasting isn't recommended as a part of our spiritual growth. The Book of Acts records believers fasting before they made important decisions (Acts 13:4; 14:23). Fasting and prayer are often linked together (Luke 2:37; 5:33). Too often, the focus of fasting is on the lack of food. However, the purpose of fasting is to take our eyes off the things of this world and instead focus on God. Fasting is a way to demonstrate to God and to ourselves that we are serious about our relationship with Him. Although fasting in Scripture is almost always a fasting from food, there are other ways to fast. Anything you can temporarily give up in order to better focus on God can be considered a fast (1 Corinthians 7:1-5). Fasting should be limited to a set time, especially when the fasting is from food. Extended periods of time without eating are harmful to the body. Fasting is not intended to punish our flesh, but to focus on God.
"Yes, it's a good idea for believers to fast from time to time. Fasting is not required in Scripture, but it's highly recommended. The primary Biblical reason to fast is to develop a closer walk with God. By taking our eyes off the things of this world, we can focus better on Christ. "When you fast, do not look somber as the hypocrites do, for they disfigure their faces to show men they are fasting. I tell you the truth, they have received their reward in full. But when you fast, put oil on your head and wash your face, so that it will not be obvious to men that you are fasting, but only to your Father, who is unseen; and your Father, who sees what is done in secret, will reward you" (Matthew 6:16-18)."
That Sunday I asked my hubby to check emails for me and I would not go on the computer on Sunday's and Monday's. I am not sure how long I will keep doing this but the Lord is blessing these times with Him like I truly had hoped. He is leading me in my prayer and quiet times where He is peeling off layers that have needed facing for a long while. I am very excited and humbled at the same time.
"Christian fasting is more than denying ourselves food or something else of the flesh - it's a sacrificial lifestyle before God. In Isaiah 58, we learn what a "true fast" is. It's not just a one-time act of humility and denial before God, it's a lifestyle of servant ministry to others. As Isaiah tells us, fasting encourages humility, loosens the chains of injustice, unties the chords of the yoke, frees the oppressed, feeds the hungry, provides for the poor, and clothes the naked. This concept of fasting isn't a one day thing - it's a lifestyle of servant living for God and others.

"Then your light shall break forth like the morning, your healing shall spring forth speedily, and your righteousness shall go before you; the glory of the Lord shall be your rear guard. Then you shall call, and the Lord will answer; you shall cry, and He will say, 'Here I am' (Isaiah 58:8-9)."
If the Lord strikes a chord in your heart to try this I pray that you will be as blessed as I have been in prayer and fasting.
Participating in....