>> Wednesday, March 2, 2011
What I see out my door today....
Do you see my kitty's tracks?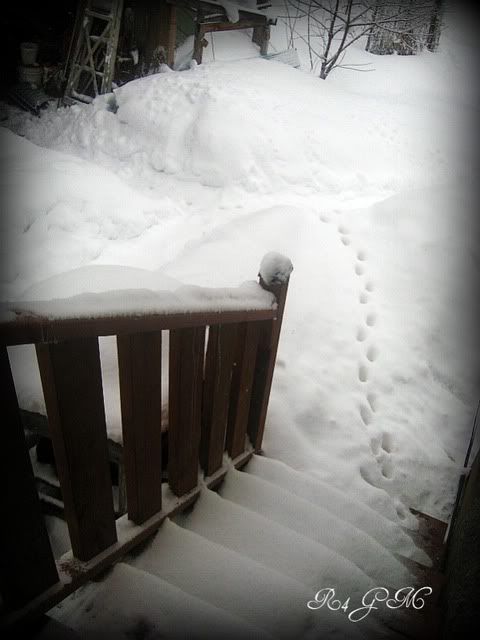 Last night we started our leeks on the plant table. It is amazing how teeny tiny these seeds are. You plant them 1cm ( 1/2 inch) deep. We seeded 6 seeds each square because the germination rate of the seed was lower and then later on we will thin out for the best leek in each square.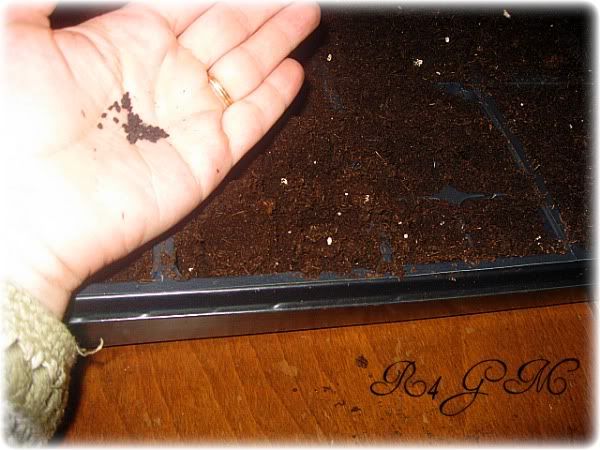 We are trying to get what ever frozen fruit in the freezer made into jam or used up in pies, cakes, muffins, custards, and juice. Here is Handsome making strawberry jam and Noah is perched at the laptop on the breakfast counter. This is where I blog from. *grin*