>> Friday, February 18, 2011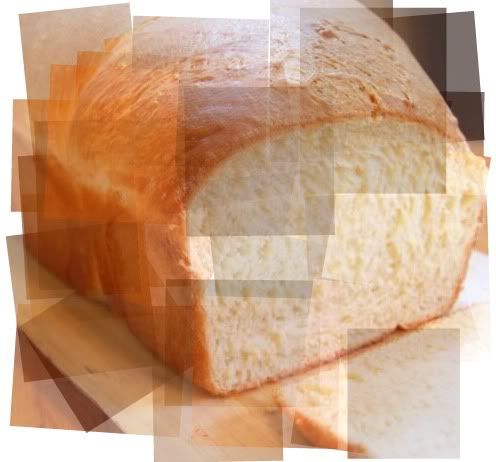 This is the recipe that started my bread making career way back when I was 12 years old. *grin* If you haven't made bread before it is a wonderful starting point. This bread is made with store bought flour which acts different than home ground wheat. If you want to make bread from freshly ground flour then go HERE.
~Super Simple Bread Recipe~
Soften in a small bowl for a few minutes till frothy.
-1 rounded Tablespoon or one package of active dry yeast
-1/4 cup of warm water ( can test temperature by using a candy thermometer and you want it to be between 105 to 115*F)
~Combined in a large bowl:
-2 cups scalded milk ( heat till steamy but do not boil)
-2 Tablespoons shortening or... margarine or.... butter.
~Cool to lukewarm and add:
Beat with mixer for 5 minutes. Add enough flour to make a firm ball. Which is about 4 cups flour. Knead until smooth.
-cover with a cloth and let it rise 30 minutes.
-divide dough into 2 pieces.
-Rolls each into a rectangle.
-roll up to a firm smooth loaf.
-place in a buttered bread pan and place into oven at 200 *F for 1 hour ( check at 30 min.) until doubled in size.
-Bake at 375 for 30-35 minutes.

( To read other Farm Girls @Heart and/or join in on the fun go visit my friend Lori's blog by clicking on the graphic)