>> Friday, February 18, 2011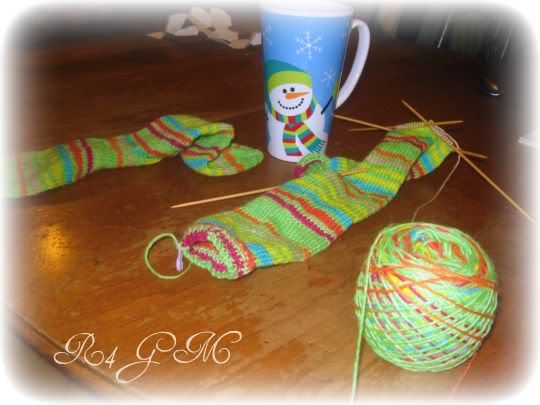 With all the day dreaming I find myself slipping into here and there thinking about spring. I need to remember to savor the now. I know that in the next week or two it will be the beginning of starting seeds on the plant table. Which means in the next couple of months we will start prepping the garden to be planted and it will be full speed ahead from there till New Years again. So, I need to remember to savor this time of quiet days sitting and stitching and planning.
It also shows me I need to get a move on certain projects I wanted to get done this winter. I better get them started and finished in proper time. I really want to clean out what will be our future bathroom. Ohh for those who have known me for the last few years...well yes things have crept back into that room. I need to just get it all out and not allow anything other than what is needed for the future bathroom back in there. I think I will get started on this mammoth of a project a week from today. I will have to block out my Saturday for that alone. Maybe a pre-made frozen dinner is a good idea or a crock pot dinner. I think I will have to get hubby to get me a kitchen timer this week so I can set intervals of work and rest periods. Then what ever doesn't get done that day I will set a goal of 15-30 minutes each day till it is done.
Do you have any mammoth projects that are calling your name this winter?